India
Car laden with gelatin sticks found abandoned near Mukesh Ambani's Antilia residence
A car laden with gelatin sticks has been found abandoned near billionaire Mukesh Ambani's Antilia residence in Mumbai. Bomb squad and police teams have rushed to the site. A probe is underway. 
According to available information, 20 gelatin sticks have been recovered from the vehicle.
The Maharashtra government said it was in touch with the police commissioner and will heighten the security of the Ambani family's if the need arises.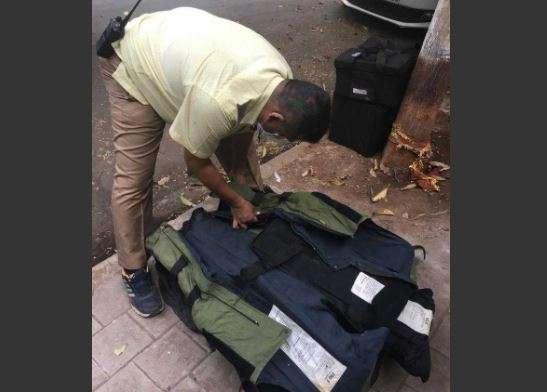 READ MORE: 9 most expensive things which include Ambani's Antilia
READ MORE: India will grow to be among top 3 economies in two decades: Mukesh Ambani